Birthday Party Food Platters To Add On To Your Party Package!
Make your Castle Fun Center Birthday Party even more delicious! Add on some Party Platters or Extra Pizzas!
Party Food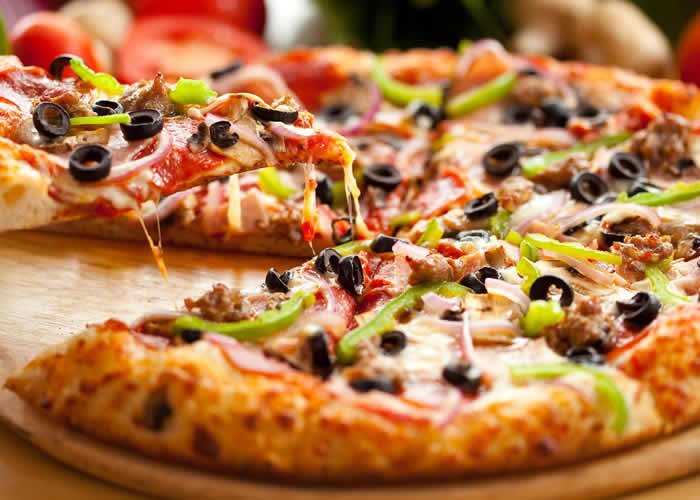 Party Food
Each child in the party receives one slice of pizza.  Let us know if you would like additional pizzas or party platters for your adult guests!
Extra Cheese Pizza… $19.50 (8 slices)
Pepperoni Pizza… $20.50 (8 slices)
Veggie Pizza… $21 (8 slices)
Buffalo Chicken Pizza… $23 (8 slices)
Sampler Platter… $50 (10 Chicken Tenders, 10 Mozzarella Sticks & French Fries)/Half Tray $35
Chicken Tenders Platter with Sauce… $50 (30 pcs)/$32.50 (15 pcs)
French Fries Platter… $24/Half Platter $17
Mozzarella Sticks Tray… $45 (30 pcs)/$31 (15 pcs)
Buffalo Wings… $95(40 wings)/$50 (20 wings); Mild, Medium, Hot, Teriyaki or BBQ 
Boneless Wings… $50 (30 pcs)/ $32.50 (15 pcs); Mild, Medium, Hot, Teriyaki or BBQ
Ultimate Nachos Platter… $35/Half Platter $26
Veggie Dip Tray… $40/Half Tray $25
Coffee Carafe… $20 (10 cups)
Extra Pitchers of Soft Drinks… $7.50 each
Juice Box… $1 each
Ice Cream Cup….. $1.50 each; Vanilla or Chocolate
Large Ice Cream Cake….(feeds 18-24) $50
Additional Castle Fun Center Birthday Party Add-Ons Include…