Rides At The Castle Fun Center!
You're about to be thrilled with gravity-defying, pulse-pounding action!
The Castle Fun Center's spectacular attraction and amusement park offer six (6) of the Tri-State Areas most amazing midway rides!  Located right in Chester, New York in the lower Hudson Valley (just 30 miles from Bergen & Rockland Counties; 50 miles from New York City)!  Adding on any of our rides your your child's Castle Fun Center Birthday Party will sure to be a hit!
Our Free Fall is located inside the main building at The Castle; the Swing Ride, Dragon Frenzy 360, Banana Squadron, Dragon Coaster and Spin Zone Bumper Cars are seasonally available outdoor rides (available April-October, weather permitting) now open for the 2018 Season!).
There's no limit to the thrills and excitement you'll experience at the Castle!
Our exciting rides are listed below.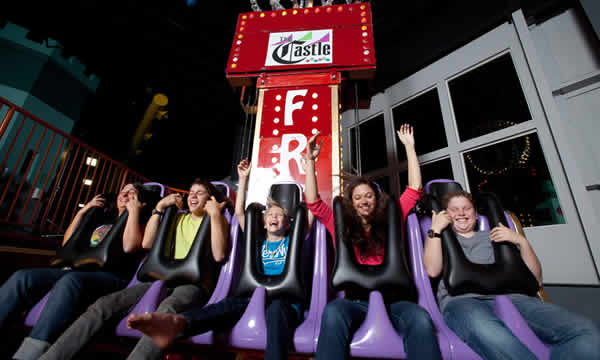 Rides At The Castle!… There's been a lot of work going on here lately!