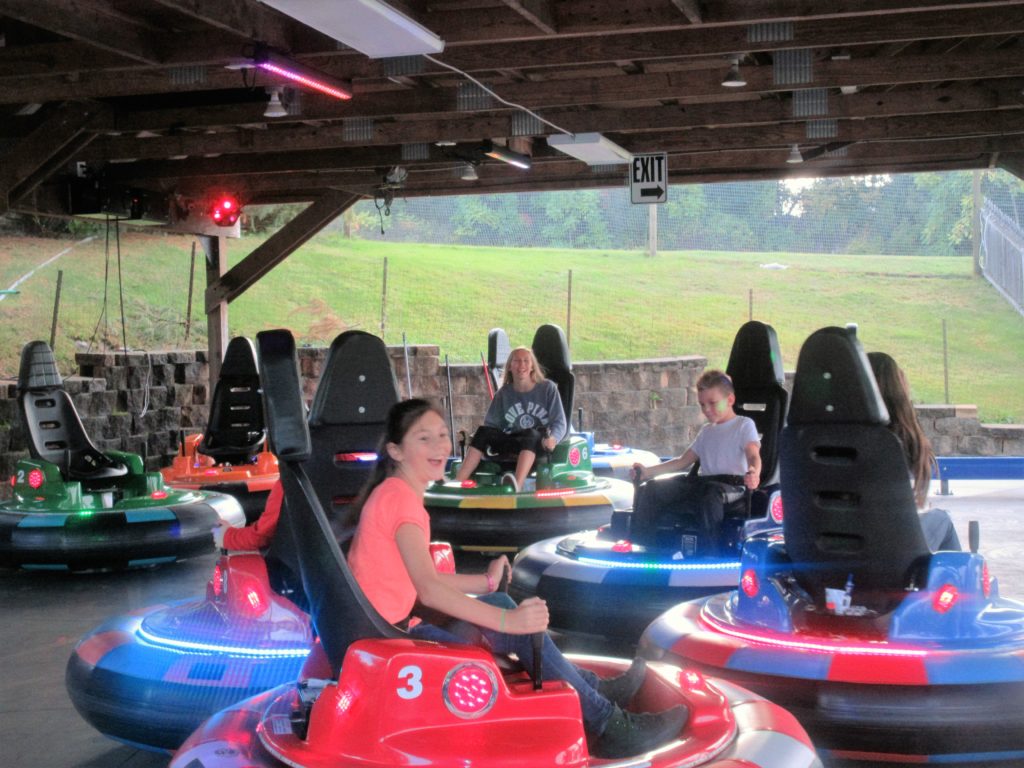 Bump & Spin In Our Spin Zone Bumper Cars at The Castle!
Spin Zone Bumper Cars are EXTREME Bumper cars, these are not the bumper cars you remember. These bumper cars feature an inner tube design, making them safe and incredibly fun for the entire family.  Located right in Chester, New York in the lower Hudson Valley (just 30 miles from Bergen & Rockland Counties; 50 miles from New York City)!
Spin Zone Bumper Cars are an outdoor, seasonally available attraction, weather permitting Spring thru October.
What To Expect
Grab a hold of the bumper car handles to move forward or backward… but watch out!
Your opponents will be aiming for two "Spin Zone" targets on your car. If they bump either one of your targets and activate the "Spin Zone," they will send your bumper car into an uncontrollable 3-second spin! But have no fear… by bumping your opponents' targets, you, too, can send them into a tizzy!  Add a spinning good time onto your child's Castle Fun Center Birthday Party by adding on our Bumper Cars!