A school trip to The Castle Fun Center is a great experience that students will appreciate forever!
The Castle Fun Center Is The Tri-States Areas favorite amusement park and number one destination for school field trips, STEM Field Trips and group outings.
Whether you are planning an End of the School Year Celebration, Reward Trip for your students or just a fun Field Trip to get out of the classroom for a day, we have several different group options to fit your budget.  Elementary, Middle Schools and High Schools visit us from all around New York, New Jersey, the Tri-State Area and the Hudson Valley, our attractions are perfect for all ages!
Activities at The Castle Fun Center aren't just fun but many also naturally promote physical fitness, team building and logic as well!  Add-on our lunch package or arcade card and you've got the perfect school trip!  We accommodate school trips on weekday mornings and afternoons throughout the school year (some restrictions may apply based on group size; trips may not be exclusive to your school only).
Click here for STEM Field Trip Options!
* Advanced booking required.
Add To The Fun With School Field Trip Add-Ons
School Trip Group Pricing
Choose from 2, 3 or 4 hours of Activities with either limited or unlimited ride options.
Group Pricing Limited Rides

2 Hours of Activities
$17.99 per person
3 Hours of Activities
$22.99 per person
4 Hours of Activities
$25.99 per person
Additional Ride Tickets
$2.99 per person
Group Pricing with Unlimited Rides

2 Hours of Activities
$24.99 per person
3 Hours of Activities
$29.99 per person
4 Hours of Activities
$32.99 per person
AFTER HOURS EXCLUSIVES:
We offer 2-hour after-hours exclusives for $24.99 per person with the following minimums:
150 person minimum required for any after-hours package with split activity timing (first hour outdoor and/or upper level activities only; second hour lower level activities only).
200 person minimum required for all activities available entire two hours.
ADD ARCADE POINTS:
500 Arcade Points: $4 per person
1,000 Arcade Points: $8 per person
Arcade games range from 65-225 points per game.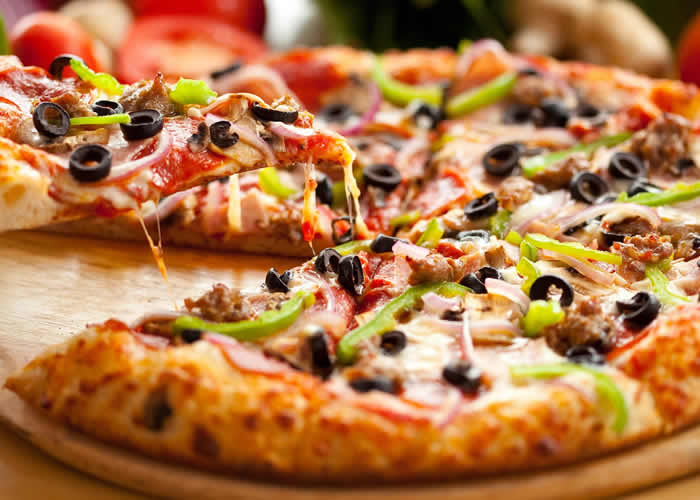 Food Options
Pizza Slice, Soft Drink & Ice Cream Cup: $4.75 per person
2 Slices Pizza, Soft Drink & Ice Cream Cup: $6.25 per person
Bring your own bagged lunch: $1 per person (only available for pre-booked groups; 30 minutes in area)
Food options must be booked in advance and include all participants in your group.  If your trip is scheduled outside of our normal hours of operation, please note that beyond adding the food package, unless prior arrangements have been made, other food service options at The Castle may not be available.  
Additional Group Rates Information
Additional Group Rates Information
Minimum 20 people required for group rates; group rates are reserved strictly for non-profit organizations, schools and camps.
Groups are accommodated during off-hours (weekdays) only. Not valid on holidays or Saturdays/Sundays.
Some restrictions and weather permitting apply for some activities.
Group rates and packages are subject to change.
Some restrictions may apply based on group size; trips may not be exclusive to your school only.
Advanced booking with a non-refundable $100 deposit is required. Unless prior arrangements are made, final payment (due day of trip) is payable via Cash or Credit Card only. We do not accept checks.  We are an approved NYC BOE Vendor.
If your trip is booked when The Castle is not open to the public, food service beyond an added food package may not be available.
Confirmed head count is required 48 hours in advance.
Tax on food portion only, not included. There is no tax on activities. If adding the food package, your tax exempt ID number will be required at time of booking.
There is a $1 per person fee if your group is bringing bagged lunch. We MUST know in advance if you will be bringing lunch so we can schedule a time and area for your group.
Roller Skating and Ballocity require socks. Socks are available to purchase for $2.
Please check individual attraction pages for certain height/age restrictions. Roller skating availability is based on public skate session times. All activities are based on availability; no refund for unavailable activities at time of visit. Go Karts, Dragon Frenzy 360, Swing Ride, Dragon Coaster, Banana Squadron, Bumper Cars and Mini Golf are seasonal activities (available approx. May thru September, weather permitting).  Go Karts are Mini Indy and Road Course Track only.  The Zip Line is not included in any group packages.
Go Karts for group packages are Mini Indy and Road Course tracks only.
Please check individual attractions for height/age restrictions.
LATE POLICY: Please understand that in order for us to be able to offer such discounted group rates, it is imperative that your group arrives on schedule. We carefully time our group arrivals so that everyone, including our walk-in guests and our other booked groups, can enjoy their experience here at The Castle. For any groups arriving late, there will be your choice of a 10% surcharge added to your bill or the same amount of time deducted from your activity cards so that your original departure time will remain as if you arrived on time. Thanks for your understanding.
Our current group packages include Mini Golf, Dragon Frenzy, Bumper Cars, Dragon Coaster, Banana Squadron, Swing Ride, Road Course and Mini Indy Go Karts, Roller Skating, Ballocity, Laser Tag, Laser Maze, Free Fall and Rock Wall. Since we are always updating and adding new attractions, current attractions may change without notice and any new attractions added after the time of your booking may not be included or may be available for an additional charge.  Zip Line is not included in any group packages.
Call Group Sales at 845-469-2116 ext. 0 to book your School Field Trip today!
Group Feedback
"I received great reviews about the trip, thanks for the great memories!"
"Everyone had a great time, your staff was awesome, very responsive and helpful. A great experience for our students and chaperones alike!"
"The kids had a blast, you have an amazing crew!"
"I just wanted to thank you and the staff at The Castle for a wonderful trip. The students truly enjoyed themselves, we look forward to returning again next year!"
"Our trip went very smoothly and everyone had fun and was engaged the entire time!"